Welcome to the epitome of visual storytelling
At GTA Drone Guy, we transcend the ordinary, offering unparalleled aerial drone photography services in the heart of Richmond Hill, Ontario!
Our Aerial Drone Photography Services
Drone Photography Services Tailored To Your Industry
Whatever your industry or profession, we have the required skills, people and tools to ensure your project is a success!
Who benefits from Aerial Drone Photography
Our Customers
Aerial Drone Photography for Real Estate
Real Estate Agents & Agencies
In a competitive real estate market, standing out is essential. Aerial drone photography offers real estate agents and agencies a game-changing advantage by providing stunning, bird's-eye views of properties. Showcase homes like never before, highlighting unique features, surrounding landscapes, and neighborhood amenities. Boost listing visibility, attract more potential buyers, and demonstrate a commitment to cutting-edge marketing. Elevate your real estate game with aerial drone photography and turn every property into a visual masterpiece that captivates and sells.
Top real estate agents are making use of drone photography and videography to its fullest potential. Statistical data provided by MLS has shown a 68% faster closing of deals that contain drone imagery than properties without drone imagery.

Real Estate Drone Photography and Video, Zillow
Click here to get a quote for Real Estate Drone Photography in Richmond Hill, Ontario today!
Aerial Drone Photography for Construction
Construction Companies & Custom Home Builders
Transform your construction projects with the strategic use of aerial drone photography. Gain unparalleled insights into project progress, identify potential issues before they escalate, and streamline communication with stakeholders. Aerial views provide a comprehensive perspective, allowing for precise mapping, accurate measurements, and efficient decision-making. Enhance safety by minimizing the need for on-site inspections. Elevate your construction management game, save time, reduce costs, and showcase your projects with compelling visual documentation. Aerial drone photography is not just a tool; it's a game-changer for construction companies aiming for efficiency, precision, and unparalleled project presentation.
Click here to get a quote for Construction Drone Photography in Richmond Hill, Ontario today!
Aerial Drone Photography for Engineering and Architecture
Engineers, Architects and Everything in Between!
Unforgettable Visuals That Elevate Your Experience
We bring a fresh perspective to aerial photography with our cutting-edge drone technology. Our passion for capturing moments from the sky sets us apart.
Unleash The Beauty From Above
GTA Drone Guy's aerial photography services capture stunning perspectives that ground-level shots can't match.
Here's Why
GTA Drone Guy is Your Best Option For Aerial Photography

in Richmond Hill, Ontario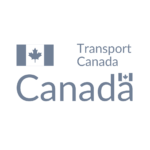 TRANSPORT CANADA Certified
Our drone operators are certified by Transport Canada, having the Advanced Operations – Pilot License.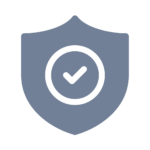 SAFETY IS OUR #1 PRIORITY
Our drones are insured, registered and approved by Transport Canada for operation.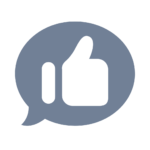 MONEY-BACK GUARANTEE
We like to prioritize quality work over the quantity of work and the job is not complete until you are satisfied. Try us out!
Ready to Soar? Contact us Today!
We provide hassle-free estimates within 24 hours, get in touch.