Property Order Form
< 2000 Square Feet
Order Now, Pay Later!
Thank you for all your support.
Travel Fee Disclosure
Your order may be subject to a small travel surcharge if the location falls outside the blue shaded area on the map below. We will let you know the amount and whether or not a surcharge applies once you place the order.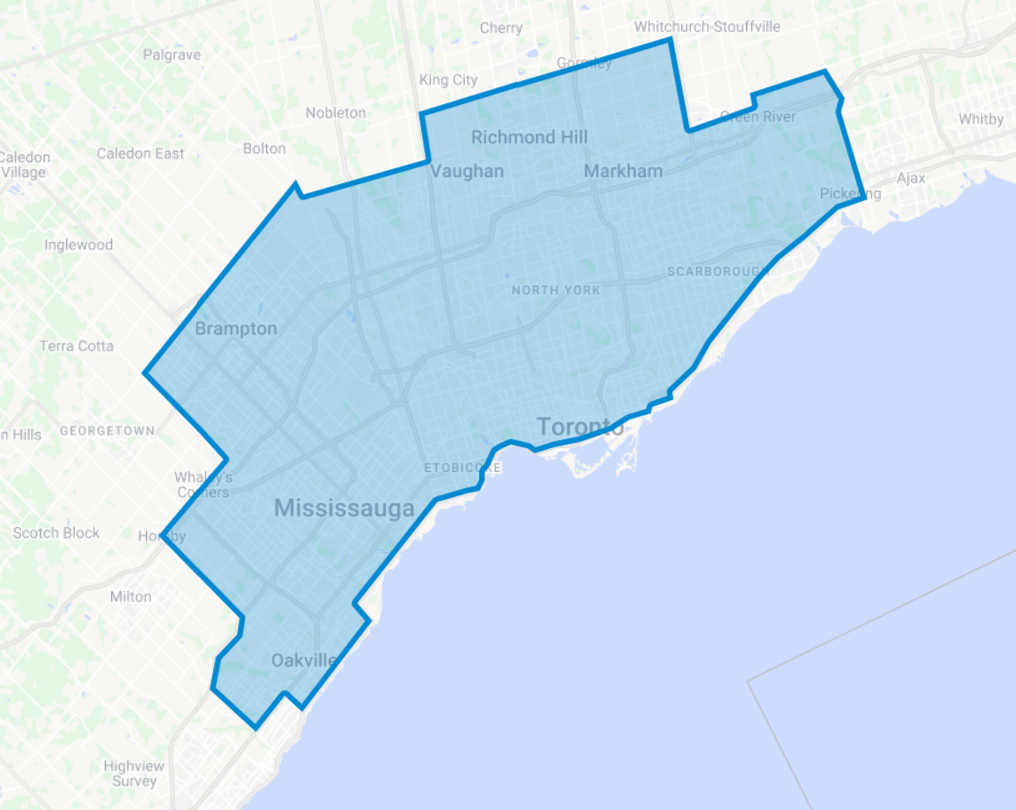 Travel Surcharge
NO Travel Fee for the following areas:
City of Toronto, Etobicoke, North York, Scarborough, Mississauga, Oakville, Brampton, Vaughan, Richmond Hill, Markham and Pickering.